Homes with the scent from the Costa Blanca
Our signature mark is what makes us different. Samaguil is in search of building a total connection between the environment, the culture and the mediterranean traditions with modern architecture that will make you feel at home. Would you like to know what inspires us? Keep reading.

"To copy popular art or the Spanish classic leads us to folklore or a stereotype. To pull out of its essence, to be able to extract the ingredients of truth, of modesty, of joy, of beauty, that is the way to open the path to a new architecture". Miguel Fisac.
We try to use the traditional materials in the area in our constructions. Every smell and every sight will remind you that you are surrounded by a unique environment.
An outdoor life, Mediterranean diet, beaches, art… We focus on everything that makes us different to create homes that invite you to enjoy all our traditions.
The vegetation in this area is unique. We use it to create spaces that maintain unity with the environment in which our constructions are located.
Historical background
Samaguil works to recover the authentic values of our culture and to promote modern architecture with an eye to tradition. The patio, the porch and the terrace as a transition to interiors, the relationship with the landscape, life outdoors, the shade… everything that makes us unique.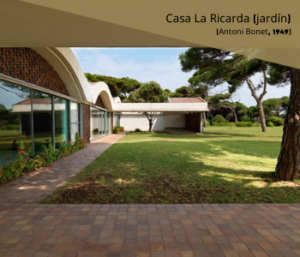 Open spaces and nature. This is the hallmark of Samaguil. We know that life in the Mediterranean is different. That its people are special. That is why we focus on creating homes where you can enjoy Mediterranean life to the full and create your own story.
Our respect for local tradition leads us to use native vegetation that impregnates all our projects with Mediterranean scents.
The vegetation in the Mediterranean coast is famous for its intense colours. Using local flora provides a palette of colours that will make you feel surrounded by what you were looking for.
Local vegetation adapts to the environment in which it grows. Its use is efficient thanks to its easy conservation.
Learn how we capture our inspiration
The essence of our land in every project, for you to experience every day.
If you need more information, contact us through our contact form, or write directly to our email address samaguil@grupodoalco.com and our team will answer your questions.
Address
Avenida de la Vega, 44
03300 Orihuela, Alicante
Phone number
+34 96 530 66 58